Angel

captures life's important moments in a very unique style!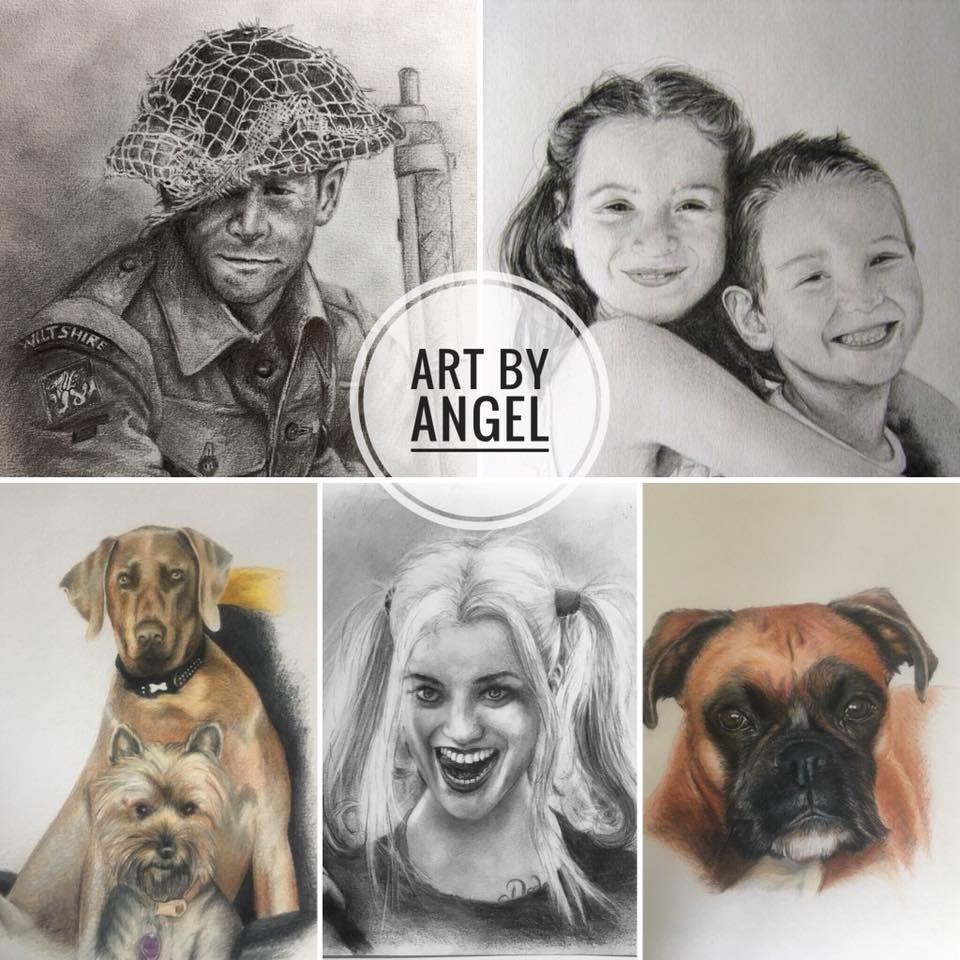 Introduction
Welcome to my online studio! I am a portrait artist specialising in both people and pet portraits. I create drawings and paintings that are fresh, vibrant images that capture the essence of my subjects.
My Work
Whether you're looking for a simple portrait or need help with a larger project, I would love to work with you. I am happy to come to you, or invite you to a convenient location.
Feel free to look through my portfolio for a sample of my work. If you have any questions, please contact me.

portrait artist Angel Solecki Arnold
I offer a friendly and professional service, and believe that the key to a portrait is good communication with my customers. When you commission your portrait I will speak to you by phone or email to find out exactly how you would like it to appear and to discuss all your different options. I really want you to be completely satisfied with the end result, and always provide an opportunity for you to view a scan of your portrait once it's nearly finished so you can let me know if there's anything you want me to change. As a result I have many returning customers.
Artist Statement
I paint because I love to paint. I have a passion to create thing that are realistic but also communicate to you of the canvas with emotion. In my art I like to capture the beauty from within. As if it makes you feel that the canvas/drawing is alive and that special moment in life is captured.
I use my passion as my motivation and that gives me the drive to create beautiful things. Each piece is unique and created with the passion for art. I communicate through my paintings and the emotion that you get when you look at my work of art.

Approach
I approach my work with a unique perspective that takes into account your needs and your individual style. My style and technique are broad and flexible, developed over years of training and experience.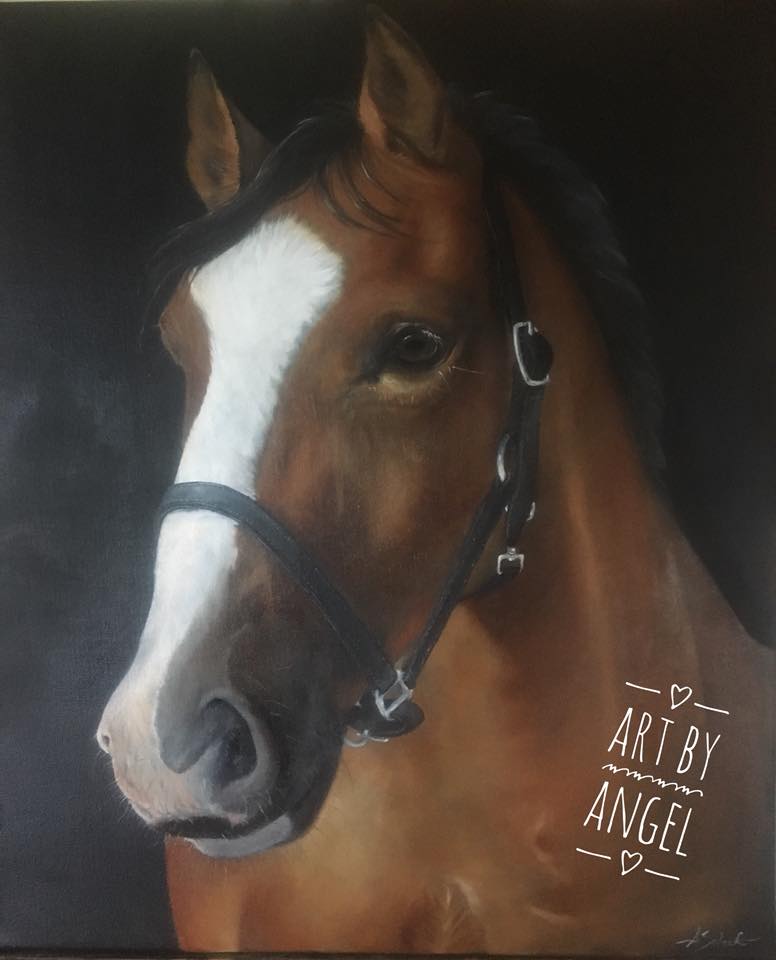 All images are the copyright of Angelika Solecki Arnold - Art by Angel